Sign of the Times VII by Max Slevogt
Lithograph, 1916.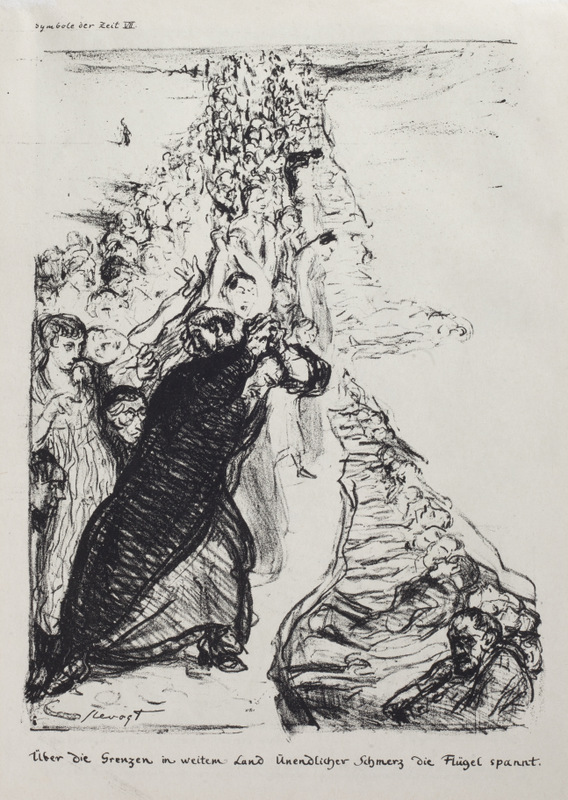 Art work details
Original Title :

Symbole der Zeit VII Uber die Grenzen in weitem hand Unendlicher Schmerz die Flugel spannt

Year of production :

1916

Artist:

Medium :

Original print, Lithograph

Materials:

Dimensions :

height: 34.5 cms; width: 28 cms

Credit Line :

Purchased from Mrs Margaret Fisher

Catalogue References:

Rümann 9. Söhn 032. Söhn 10611-4. Feilchenfeldt/Brandis Z4.11. Rifkind 2791.

Associated Groups :

Berliner Secession

Tags:
Page from Der Bildermann 1, No. 11 (1916), verso Aus einem neuzeitlichen Totentanz by Ernst Barlach.
Printed by Paul Cassirer.