From a Modern Dance of Death by Ernst Barlach
Lithograph, 1916.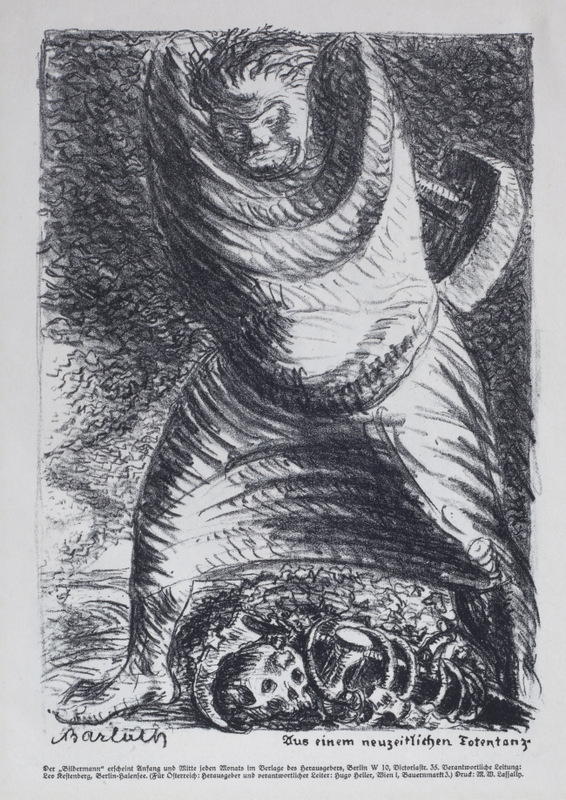 Art work details
Original Title :

Aus Einem neuzeitlichen Totentanz

Year of production :

1916

Artist:

Medium :

Original print, Lithograph

Materials:

Dimensions :

height: 34.5 cms; width: 28 cms

Credit Line :

Purchased from Mrs Margaret Fisher

Catalogue References:

Schult II, 78. Laur 29. Söhn 10611-3. Feilchenfeldt/Brandis Z4.11. Rifkind 84.

Associated Groups :

Berliner Secession

Tags:
War is depicted as a massive giant poised above a mountain of skeletons, ending life with a sledgehammer blow. Barlach's title looks back to the medieval theme 'A Dance of Death' in which living and dead both join a procession or dance, portraying the inevitability of death the equaliser.
Page from Der Bildermann 1, No. 11 (1916), recto Symbole der Zeit VII by Max Slevogt.
Printed by Paul Cassirer.